Sylvan Echoes, 2017, Performance Installation
Roles: Concept Design, Production, Writing, Forestry

The Sylvan Echoes is a performance installation integrating multisensory immersive experience, theater, set design, audio, and narrative that will take participants on a mysterious journey through the Echoes, an otherworldly plane of existence that has layered itself upon our own reality. Guests will learn of the Echoes in our interactive museum while listening to an oral history as told by one of the former Keepers of the Sylvan Echoes. Legend has it, though, on certain nights a portal to the Echoes opens, and guests may learn firsthand just what the Echoes are all about.

** The Keepers of the Sylvan Echoes shared stories inspired by narratives of marginalized identities after the 2016 election of race and gender inequality & invited audience members for participation and support.


Sylvan Echoes is brought to you by the Living Room Collective: Min Yoon, Aaron Wynn, Albert Kong, Michael Katsevman, Justin Tang, Jessica Lachenal, and Crystal Titus.

Full Cast: Tiana Hanson, Mike Huff, Max Edmands, Kathryn Stein, John "Seg" Seggerson, Yoshi Murai, Ross Sigworth, Andrew Lowe, Thomas Lotze, Paige Saez, Taylor Blair, Laura Turiano, Sam Haynor, Danielle Baskin, Steve Boyle, Ilaria Varriale, Hannah Shulman, Christina Tran, Jessica Anderson, Eric Thurston, Marissa Emmer, Dina Discordia, Tara Sullivan, JP Polin, William Linder, Alli Hornstein, Jan Lugt, Norna Ross, Shuai Chen, Ellen Boener, Liam Collier, Anna Vignet, Hayley Steele

Performed at The Battery and The Laundry.
Photography by Bill Gies.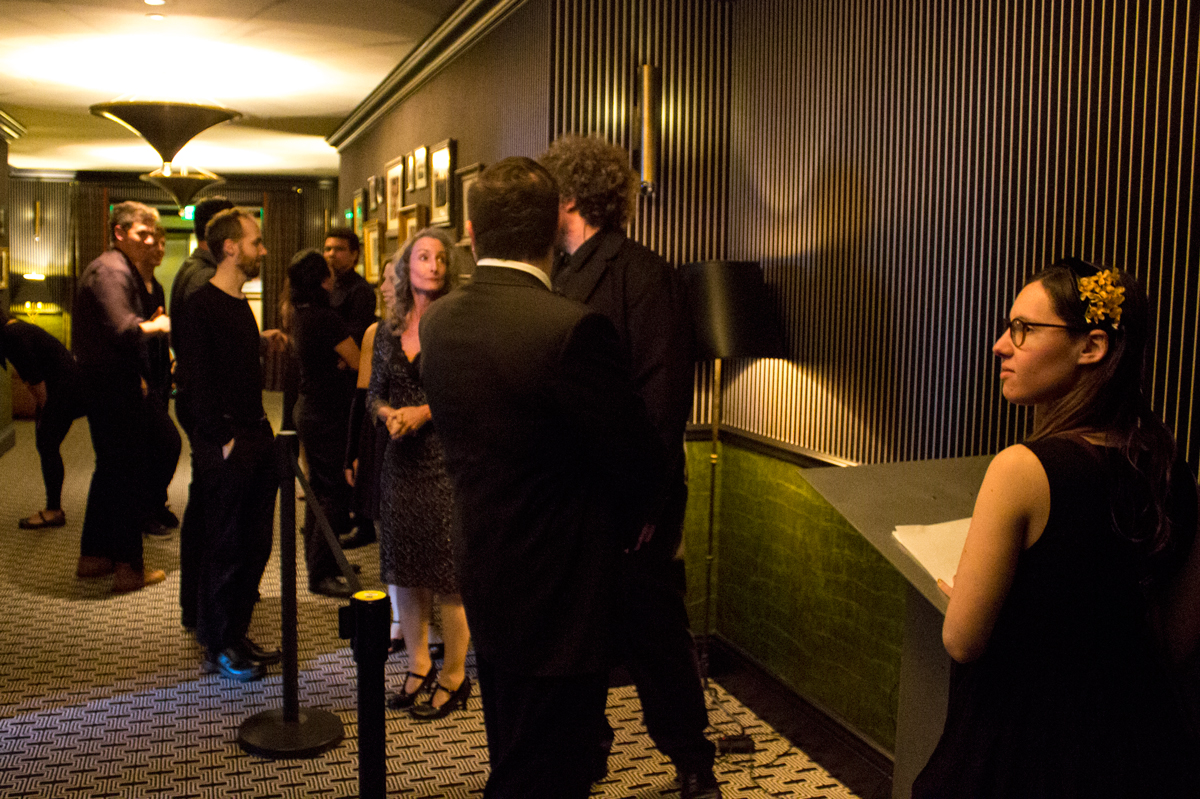 On loan to the Obfuscia Hotel from a private collector, the artifacts of the Keepers of the Sylvan Echoes are on display. Visitors to the museum are invited to explore the story of the Keepers, delving into a culture and civilization based entirely around storytelling traditions. Never before has this collection been shown outside of the private collector's home.

A statement from the collector: "Take care with the location and display of this exhibit. It's one of my last physical links to a world not of our own."



Guests are invited into a museum with an audio tour (listen above) and artifacts from a community that cared for one another.




After some time, a loud thunder interrupts and a portal opens up into a manifestation of Sylvan Echoes (the community represented in the museum). Guests are given a gift from the museum then beckoned to enter the forest.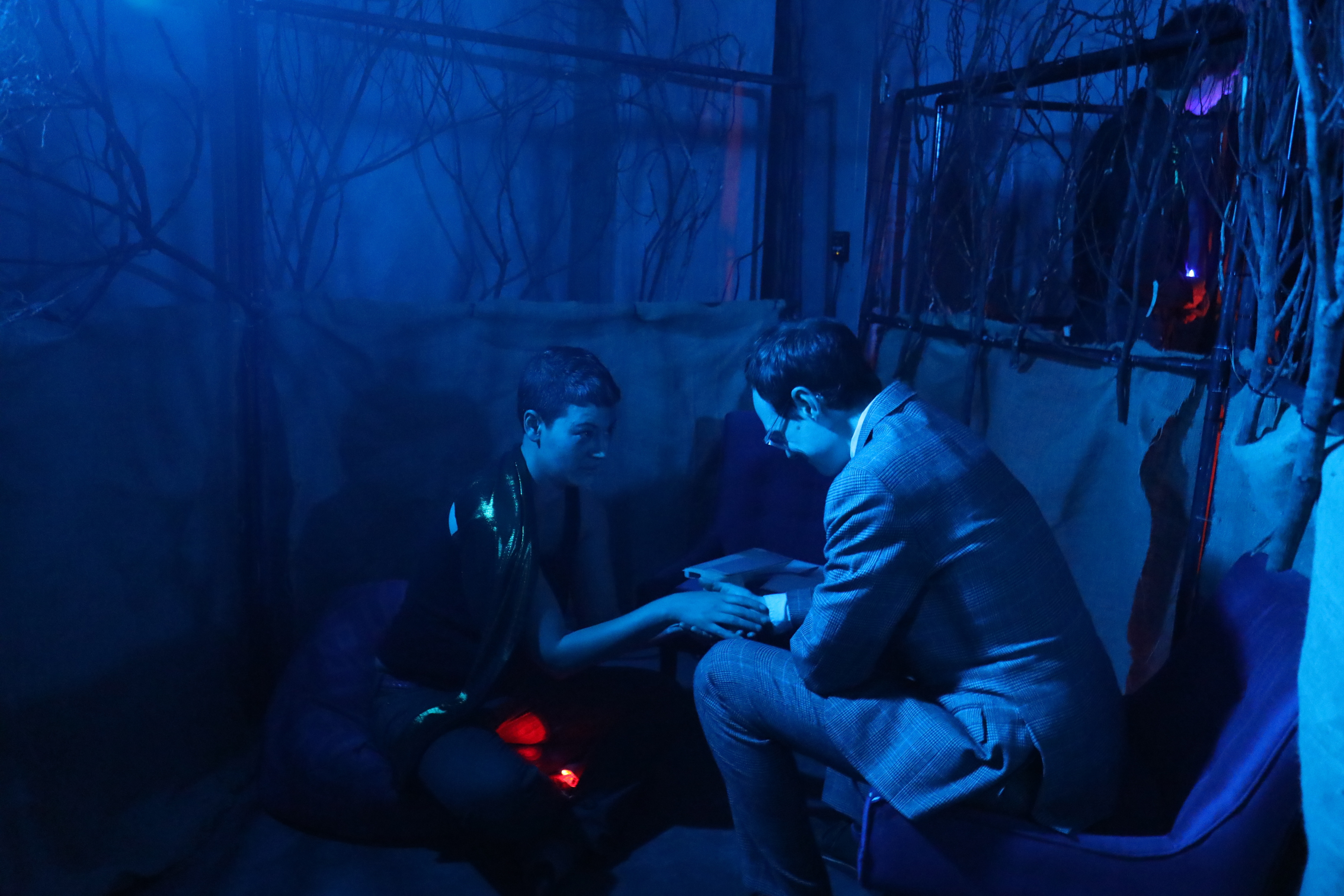 Guests enter a dark, surreal forest labyrinth. As they walk around, they meet a Keeper of the forest along the way. A keeper may ask the guest for some help and to follow them into a more private space. One Keeper of the forest (an actress) shares that they've been feeling outcasted and is afraid of having a drink outside their home. They ask the guest if they would like to chat for a moment because it's been a while since they've been able to connect with a stranger. The guest remembers that they have an herbal elixir (a gift from the museum) that they can share with this new friend.

Another Keeper loves the forest and the community there but deeply misses his family somewhere far, and cannot go back as he's afraid he won't be allowed to return. A guest has a piece of a quilt that represents the man's former lands, that they may or may not give to the man. (Within this interaction, one of the guests resonated with the actor's story deeply, being a refugee himself.)



Guests end in the center of the labyrinth around a fireplace, where the Fire Keeper invites the circle of guests and keepers of the forest in sharing their voices and resonance with one another, in their songs and stories.

_____


A Ritual to Read to Each Other
By William E. Stafford

If you don't know the kind of person I am
and I don't know the kind of person you are
a pattern that others made may prevail in the
world
and following the wrong god home we may miss
our star.

For there is many a small betrayal in the mind,
a shrug that lets the fragile sequence break
sending with shouts the horrible errors of
childhood
storming out to play through the broken dike.

And as elephants parade holding each
elephant's tail,
but if one wanders the circus won't find the
park,
I call it cruel and maybe the root of all cruelty
to know what occurs but not recognize the fact.

And so I appeal to a voice, to something
shadowy,
a remote important region in all who talk:
though we could fool each other, we should
consider—
lest the parade of our mutual life get lost in the
dark.

For it is important that awake people be awake,
or a breaking line may discourage them back to
sleep;
the signals we give — yes or no, or maybe —
should be clear: the darkness around us is deep.